Posts

40
Likes

0
Location
Hi,
Can anyone with access to the 1911 Censuses see if they can find anything for the following family for me please.
John Mahon 42
Mary Mahon 38
Margaret Mahon 18
Thomas Mahon 17
Patrick Mahon 15
William Mahon 14
Mary Ann Mahon 12
Eliza Mahon 10
The above ages would be their approximate ages in 1911. Thomas Mahon is my great grandfather. I am particulary interested in Thomas/John/Mary so I can continue this branch of my tree.
Thomas's occupation on his marriage cert in 1914 was "Mill Labourer". He was 19 and lived in "Eldon Street" Liverpool.
John (father) occupation on Johns marriage cert was "Farm labourer"
The 1901 census suggests they where all born in Ireland. They lived in "Kearney Place" in Liverpool.
I have attatched the below 1901 census for your reference.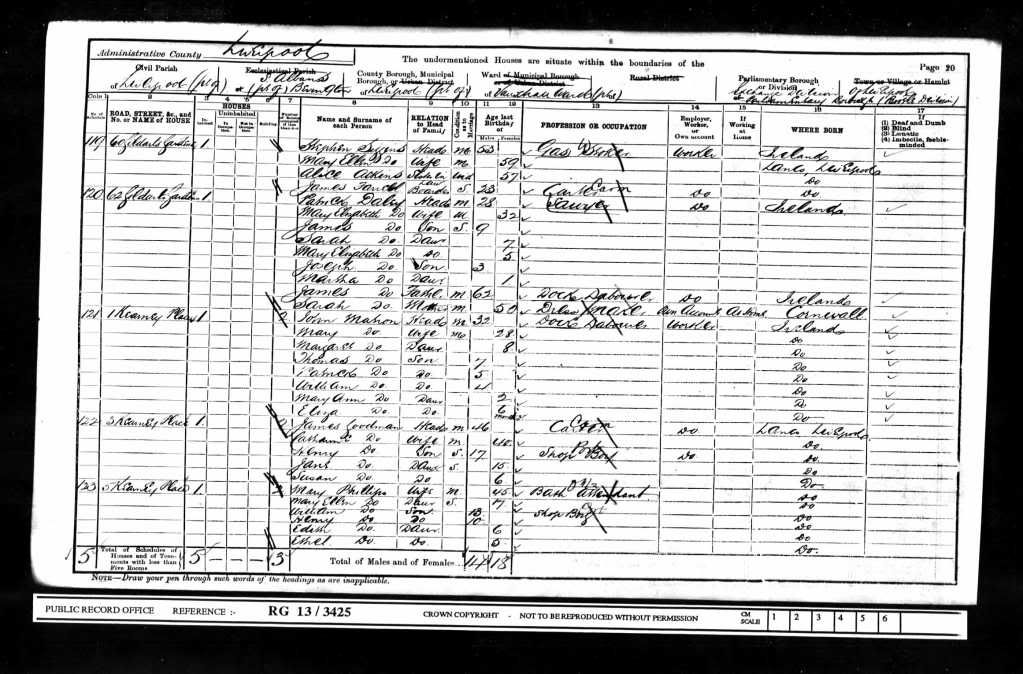 Thanks in Advance