Donnami my wife dug a few photos out....i love em and she didn't mind me showing you all a few....she has over a hundred so just a few.
Her mother and father met in London but went on the £10 ticket to Aus in the 1950's with there two sons...Donnami was born in Australia and supposedly named after an Opera star her dad liked
Her Ma and Pa on the left shairing a table on board the Fairsea on route....her brother Mark peeking on the right.
The house they were given in Port Elizabeth Gawler after many months living in a hostel
The ship they sailed on...The Fairsea.
Bit of Brekky?
Donnami's dad right of middle....love this picture as one of the Inkspots(pop group)...remember the voyage was eight weeks including going through the Suez Canal.
So just a few other pics not related to the Aussie link below.
Picture of Donnami's mum with a friend...she is on the right.
Above is Donnami's grandparents on her mums side....the Jackson family.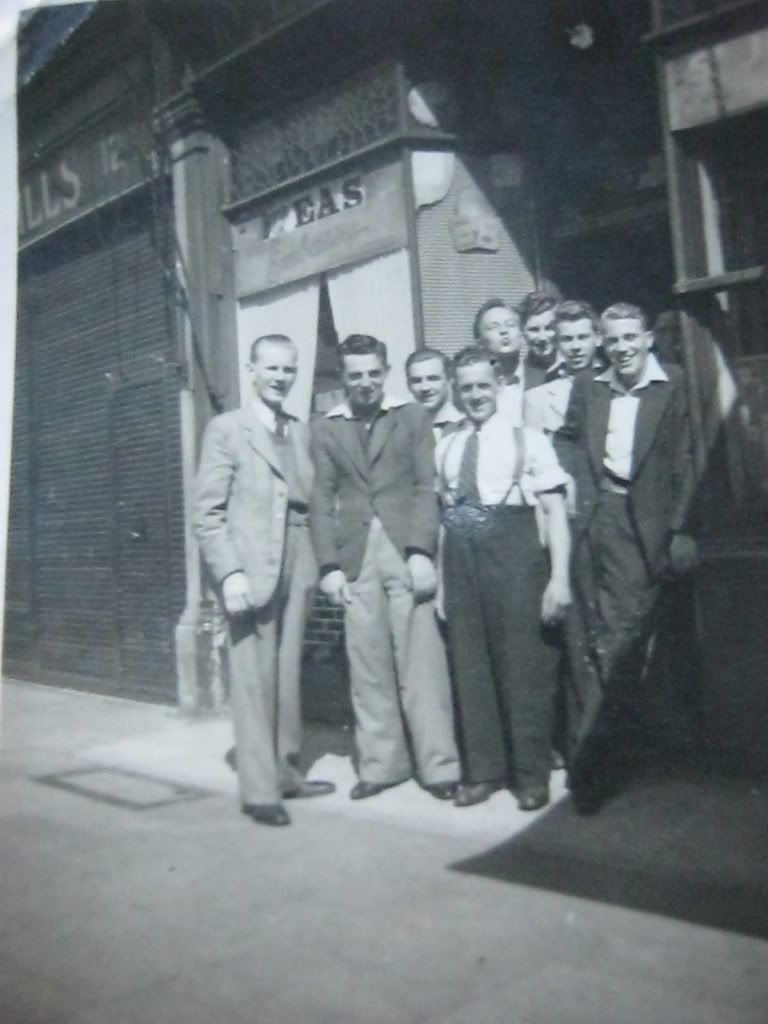 Donnami's dad second from the right as a young man....in St Pancras London...great photo.
Now the two photos to end with are very poignant,the first shows her dad with friends before they all joined up...he is third from right...pic below
He got his Red Beret and became a para....sadly two of the above gang of friends didnt come back......he threw his Beret and medals in the bin on learning of this.
The picture below shows the very moving words he wrote on the back of the above photo just after the war.
The words he wrote are.....Happy days that bore no tears, life changes sorrow has pocessed these faces.
So a brief glimpse of two people who spent many years together,ups and downs,alas long gone from our earth but isn't it lovely to get a snippet of the past:biggrin:
Regards to you all as always.