Posts

40
Likes

0
Location
Hi,
Can anyone find anything on James Williams ABT 1852 born in manchester prior to the 1881 census (below). His marriage certificate says he was a "plasterer" and his father was also called James Williams.
1881 Census
Marriage Certificate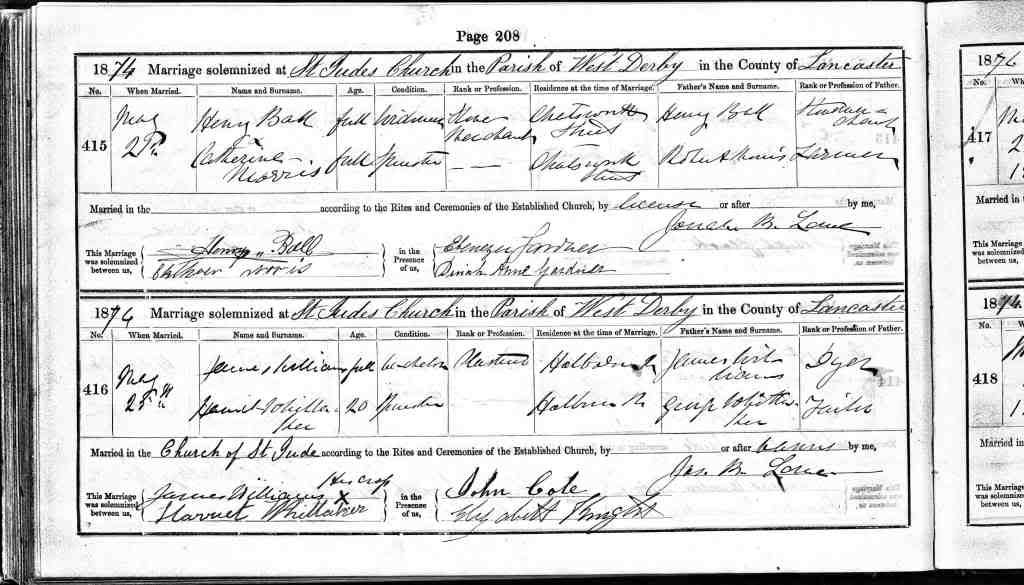 I did find this census which i thought it might have been James, parents (James/Margaret) but then found a subsequent 1881 census for the same person therefore it could not have been my ancestor.
I am hoping he is lost in ancestry's transcription somewhere and those of you that have other sites may be able to find something for
Thanks
Gareth